The Benefits of Color Changing Vehicle Wraps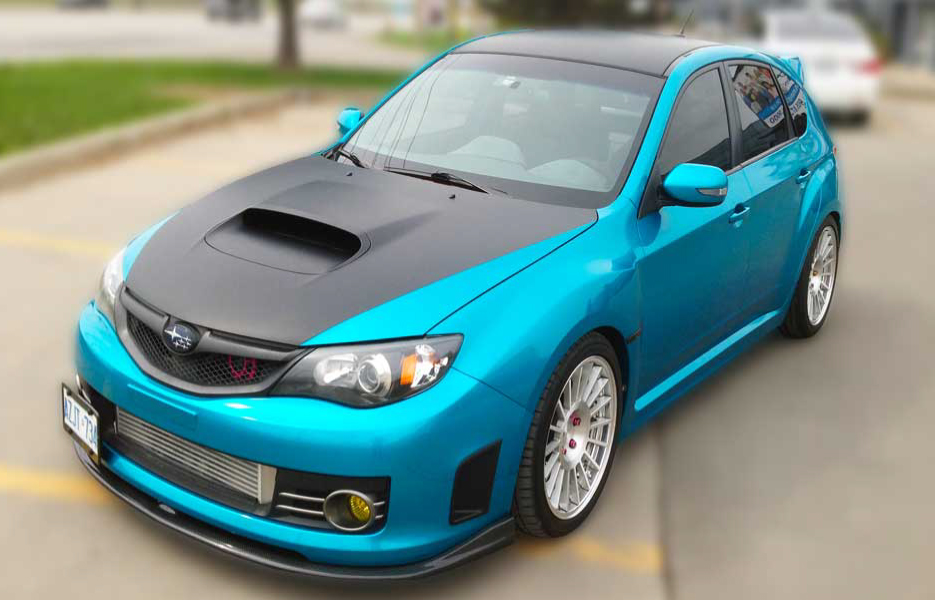 Refreshing your vehicle's look doesn't have to be a permanent paint job you might not be able to take back if the finished product isn't to your liking. A color changing vehicle wrap is the perfect alternative to completely transform your car.
With over 10 years of experience, Mad Graphics has not only seen but has also installed some of the most impressive color changing vehicle wraps in the country. As leaders in the industry of vehicle wraps, discover the spectacular variety of wraps and how they could change the way you view your vehicle.
Faded Beauty
As much as you love your car for all of the years it has been by your side. After a while, its looks fade and that beautiful and bright color it once had can feel dull and worn. Perhaps it's time for a change, something that will reflect your present self in a better way. A color changing wrap can make it feel like a completely different car and give it an anew vibe.
There might be just about a thousand other Ford Escape on the Canadian highways, but it doesn't mean you have to blend yours into the crowd.
Limitless Options in Creativity
We all come in different shapes and sizes, and vehicle enthusiasts aren't any different. Whether you like to swap parts under the hood to create the ultimate machine or take care of your car by changing its oil every 3,000 miles, color changing vehicle wraps can be another great way to look after your car's appearance.
What people feel most attracted by color changing wraps is that it gives your vehicle, whatever you may drive, the chance to give it a different and fresh look, but still have the option to go back to your old car's color at any given time without damaging its paint. Furthermore, vehicle wraps also work as body protectors against the everyday road debris.
Reasons You Might Want a Vinyl Wrap for Your Vehicle
Paint matching is a hassle that you will never have to deal with a vinyl vehicle wrap. Accidents and chips are bound to happen, and with bodywork in the minds, matching paint is a tedious process as new paint will never be an exact match to the slightly faded paint on the rest of your car. A vinyl wrap is ideal to bypass this hassles.
A vehicle wrap is a smart way to protect your car and keep its resale value high. If your car has a faded paint job, it won't sell for as much as a car with a new paint job. With a vehicle vinyl wrap, you will be protecting its paint for right before you sell it and reveal flawless paint.
Popular Car Wrap Color Choices
As we refine and improve the vinyl wrapping process, certain finishes and colors rise into popularity. Most striking of all is matte black, which resembles a flat black paint job. As cars are most often covered in glossy paint, the matte look might be the enhancement you are looking to give your vehicle.
Other popular options for color changing car wraps include:
Carbon Fiber
Chrome
Satin Black
Are you excited to change the color of your car for a vinyl wrap?